Let's build a lasting partnership
Teaming up with AVSF means working together to support smallholder families so that they are able to feed themselves and live off their land and livestock.
Help develop agroecological transitions that feed people, protect the climate and biodiversity, and defend the rights of vulnerable populations, all in accordance with our ethics charter.
AVSF offers long-term partnerships built on trust that harness our technical expertise and local knowledge.
Become a partner in whatever way is right for you
Sponsors provide financial support for specific projects or for our work as whole. Sponsorship not only entitles you to a tax deduction (60% of your donation), it also creates a positive work experience for your employees and makes them proud to work for your company. It also boosts your company's image by showing that you care about social and environmental issues.
AVSF proposes partnership agreements for companies, in accordance with its ethics charter, to define and delineate funding and communication actions for the projects that are supported.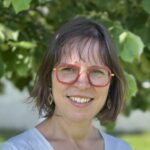 Christelle Berjot, Head of sponsorships and private partnerships, is here to help you.
c.berjot@avsf.org
Do you work with noble raw materials such as cocoa, coffee, vanilla, cashmere or yack fibre, or products for cosmetic or pharmaceutical use? Is your company looking to source high-quality agricultural products that provide fair remuneration for the people who produce them?
We identify and support your relationship with smallholder cooperatives in order to forge fair and sustainable partnerships.
Donating a portion of sales
When you sell your products, a few cents from each sale are donated to AVSF. It's a way to show your customers that you support our work.
Ask your customers to round up their purchase and donate the difference to AVSF when they pay by card on your payment terminal. It's a simple system that highlights your convictions.
Create a kitty for solidarity
Bring your employees together by creating a kitty for solidarity at your company's social events (team-building, athletic challenges, leaving parties, etc.), with all funds donated to AVSF.
D'autres modalités de soutien
88% of our funds are directly allocated to our projects with smallholder populations.