Two areas of expertise, one shared cause, one organisation
AVSF was created through the merger of two NGOs – CICDA and VSF – that shared a common cause for over 40 years to support communities of smallholder crop and livestock farmers. Our organisation now occupies an unprecedented position in the international-solidarity sector. 
The merger enabled AVSF to offer highly complementary skills in agriculture, livestock farming and animal health to support our partners as well as smallholder communities and organisations.
From the outset, our objective has always been the same: to defend the rights of smallholder crop and livestock farmers, strengthen effective agroecological practices for crop and livestock production, and help smallholders become autonomous actors in their respective localities promoting economic and social development and building a better future.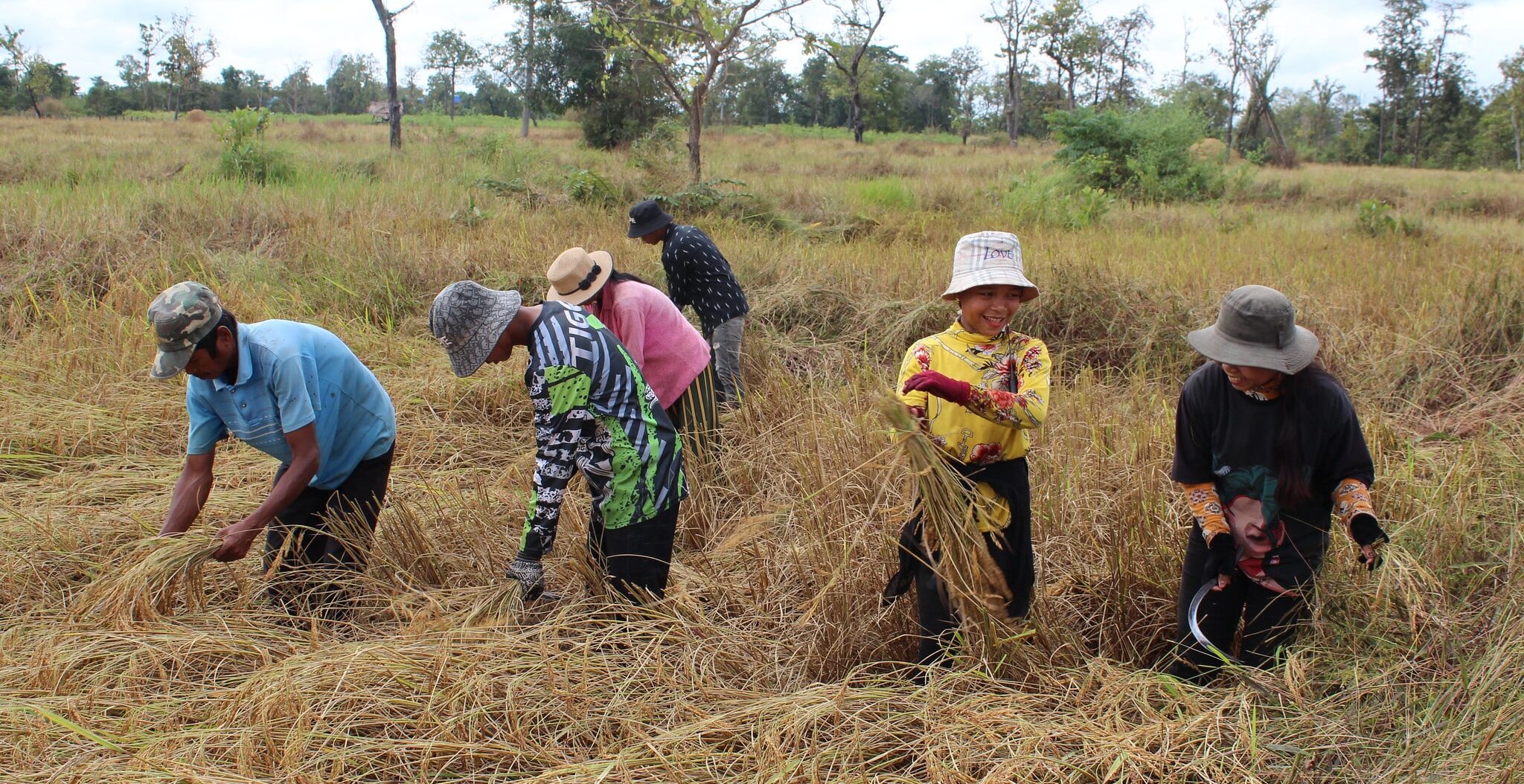 1977: Creation of CICDA (International Cooperation Centre for Agricultural Development)
A handful of French agronomists and economists founded this association, which carried out work initially in Peru, and then in Bolivia, to strengthen cooperatives of smallholders producing and selling coffee in fair-trade markets in order to combat the drastic drop in prices and the expansion of coca cultivation in their respective territories.
1983: Creation of VSF (Veterinarians Without Borders)
A group of young veterinarians made a stark observation: Few NGOs were supporting livestock farmers in the Global South, even though livestock farming is essential to the survival of certain rural communities. Founded in Lyon, VSF quickly launched programmes to support transhumant livestock farmers in northern Mali who were badly affected by a severe drought. The organisation carried out a number of pilot actions to train animal-health auxiliaries and village poultry-farming auxiliaries in Africa and Central America.
1989: Joint creation of the VSF Europa network by VSF France (now the VSF-International network) comprising 18 NGOs specialised in supporting livestock farmers and animal health.
1992: Joint creation by CICDA of the Max Havelaar fair-trade association in France, and then Groupe Initiatives, comprising NGOs advocating for cooperation in partnership with legitimate local organisations in their respective territories and dialogue with public authorities.
1996: CICDA is officially recognised as a non-profit organisation serving the public good
2004: Creation of AVSF through the merger of CICDA and VSF
2006: AVSF is accredited by Comité de la Charte's "Don en Confiance" label.
This accreditation confirms that AVSF follows best practices in terms of ethics, internal monitoring, traceability and transparent management of funds, and monitoring and evaluation of the effectiveness of our projects.
2010: AVSF obtains the IDEAS label, which recognises that we follow best practices in terms of governance, management, coordination and evaluation of our projects. AVSF was the first association to obtain the IDEAS label.
2015: AVSF promotes the creation of TERO, a cooperative consultancy – now independent – that seeks to promote agricultural and rural development in France and in other countries.
2016: AVSF promotes the creation of the MOABI Group, which comprises three NGOs (CESA Ecuador, PROGRESO Peru, AVSF) and the cooperative consultancy TERO. The group has over 450 professionals who pool their expertise to promote sustainable and fair development and a social and solidarity-based economy.
2022: AVSF signs an alliance agreement with Gret. The AVSF-Gret alliance shares and combines the skills, services and operational teams of both NGOs to amplify the impact of their projects in support of socio-economic development in the Global South.
Extensive experience in agricultural development
Agroecology, livestock farming, biodiversity, climate, fair trade…. Throughout its history, AVSF has honed its expertise in a number of areas to serve smallholder communities.