Livestock farming and animal health
First NGO to specialise in veterinary services
We have two main objectives that complement one another: to support and strengthen small family livestock farms that are efficient and sustainable, and to help countries in the Global South organise efficient animal-health and veterinary-public-health systems for the benefit of livestock farmers, human health and the environment.
Livestock farming: a vital activity
In developing countries, smallholder livestock farming is the livelihood of 600 million people and in some countries may represent up to one-third of national economic production. Livestock farming complements crop cultivation by making use of crop residues, fertilising the soil and providing quality food and additional income for farmers. In some areas it can even be the biggest source of income, particularly on uncultivable land. For example, 70% of the means of subsistence for people in mountainous, arid or semi-arid regions come from livestock farming.
Pastoral livestock farming – where animals are moved seasonally depending on the availability of grass and water – is the livelihood of 200 million people. It is practised on roughly one-third of the land area in fragile ecosystems. Pastoralism is also agroecological. It uses fewer inputs and causes less pollution than sedentary livestock farming. It also preserves natural resources better when herd movements are well managed, and is often highly productive.
Threats from industrial livestock production
But industrial livestock farmers in emerging countries and in the Global North still export massive quantities of inexpensive meat and powdered milk to many countries in the Global South, competing directly with local livestock farmers.
Moreover, countries in the Global South are not spared from the development of industrial livestock-farming practices, which lead to deforestation and overconsumption of water and fossil fuels, degrade the environment, contribute substantially to climate change and make small-scale livestock farmers poorer as a result of the unfair competition they generate.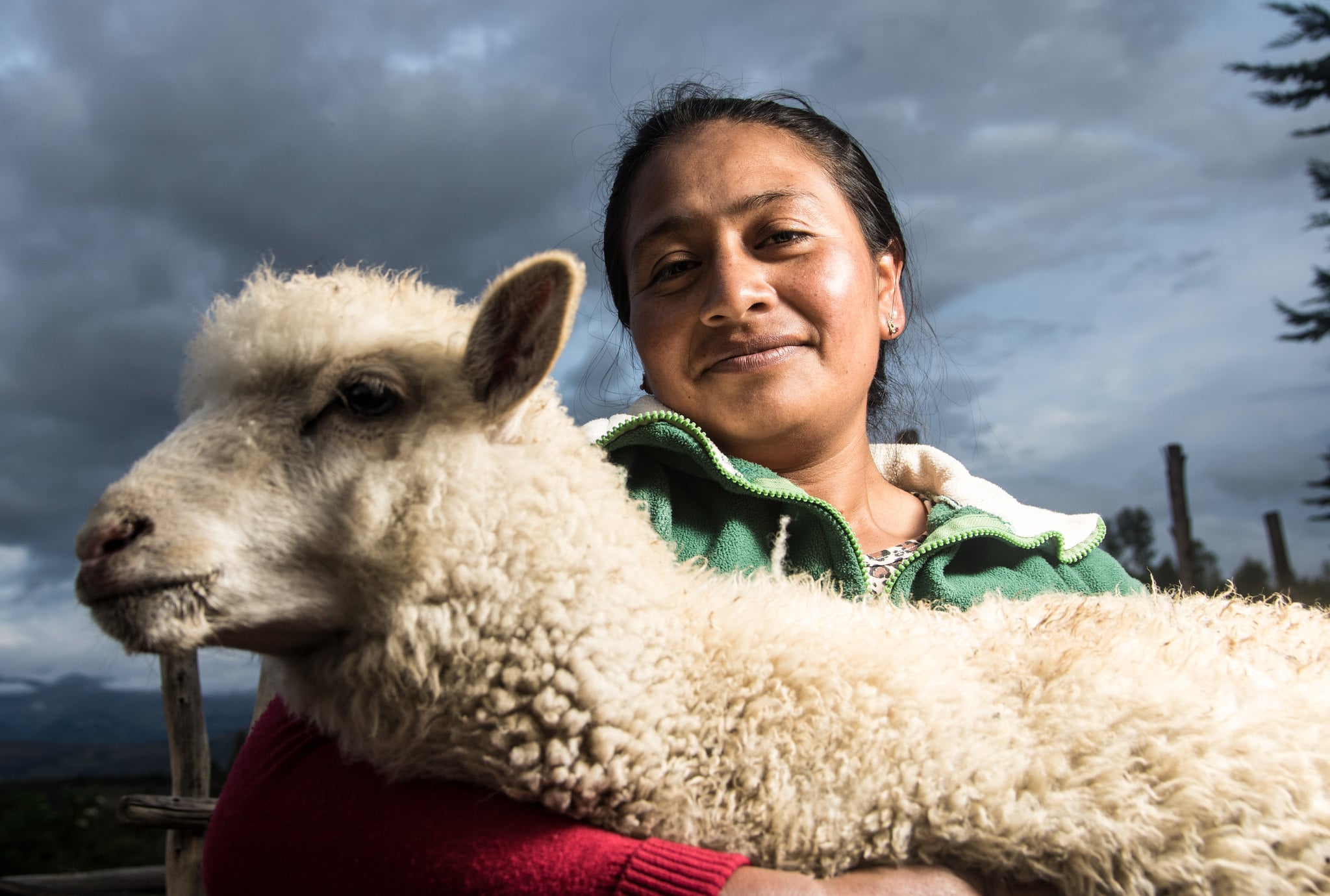 3 pillars of action
Livestock farming addresses a number of challenges – such as food security, job and income creation, animal welfare, and protection of the environment and human health – and AVSF's actions seek to help small livestock farmers become more autonomous.
Improving livestock-farming practices
Our first pillar of action aims to improve livestock-farming practices (feeding, habitat, reproduction, veterinary care, biosecurity, etc.) taking into account the particularities of each locality and the complementarities between growing crops and raising livestock. AVSF focuses particularly on protecting the biodiversity of domestic and wild animals, and saving and harnessing traditional ethnoveterinary knowledge to complement allopathic veterinary medicine. These improved practices boost productivity and ensure the food security and income of smallholder families. These are effective and sustainable ways to improve food sovereignty at local and national level. 
Strengthening local animal-health services
This is crucial for livestock farmers in isolated areas. It involves training local animal-health auxiliaries and grouping them together into organisations. Through prevention and treatment campaigns, the auxiliaries improve the health of livestock operations and herds, which are less affected by diseases. They can also raise alerts if diseases appear that are transmissible to humans (zoonoses).
Supporting central and decentralised veterinary services
Lastly, at country level, AVSF works with its partners and private veterinarians to support central and decentralised veterinary services to better control animal diseases, protect public health (zoonoses, quality of meat, etc.) and strengthen the role of livestock farming in each country's economy.
In all these areas, our NGO takes concrete action in the field to promote the One Health concept so that communities of smallholders and livestock farmers, technicians, agronomists, veterinarians, human-health specialists and environmental experts can work better together to improve public health, animal health and environmental health.